Santa Chiara, an authentic treasure of Lecce Baroque style
THE PLUMP ANGELS NEARLY COME OUT FROM THE STONE, CROWDING THE FAÇADE DECORATION AND MANY INSIDE ALTARS, AS A CHARACTERISTIC OF GIUSEPPE CINO ART, TO WHOM IS CONFERRED THE CHURCH REBUILDING AND THE INTERNAL PROJECT. THE INTERNAL SPACE IS AIRY AND BRIGHT WHEN THE SUN LIGHT, SEEPING THROUGH THE BIG WINDOWS, REFLECTS ON THE RICH FRIEZES OF THE BAROQUE ALTARS.
Historical and architectural notes
The church was rebuilt between 1687 and 1691 on the area of a previous fifteenth century structure, always belonging to Santa Chiara's order. A Lecce baroque masterpiece traditionally attributed to the great architect and sculptor Giuseppe Cino from Lecce both for the architectural structure and the decoration; the project is attributed to G.A. Larducci.
The splendid Baroque façade, slightly convex and without apex, recalls the octagonal layout of the interior which hosts, besides the majestic structure of the high altar, six side chapels with the same number of baroque altars with wooden statues made in Naples.
Worthy consideration is to be given to the papier-mâché false ceiling of the eighteenth century.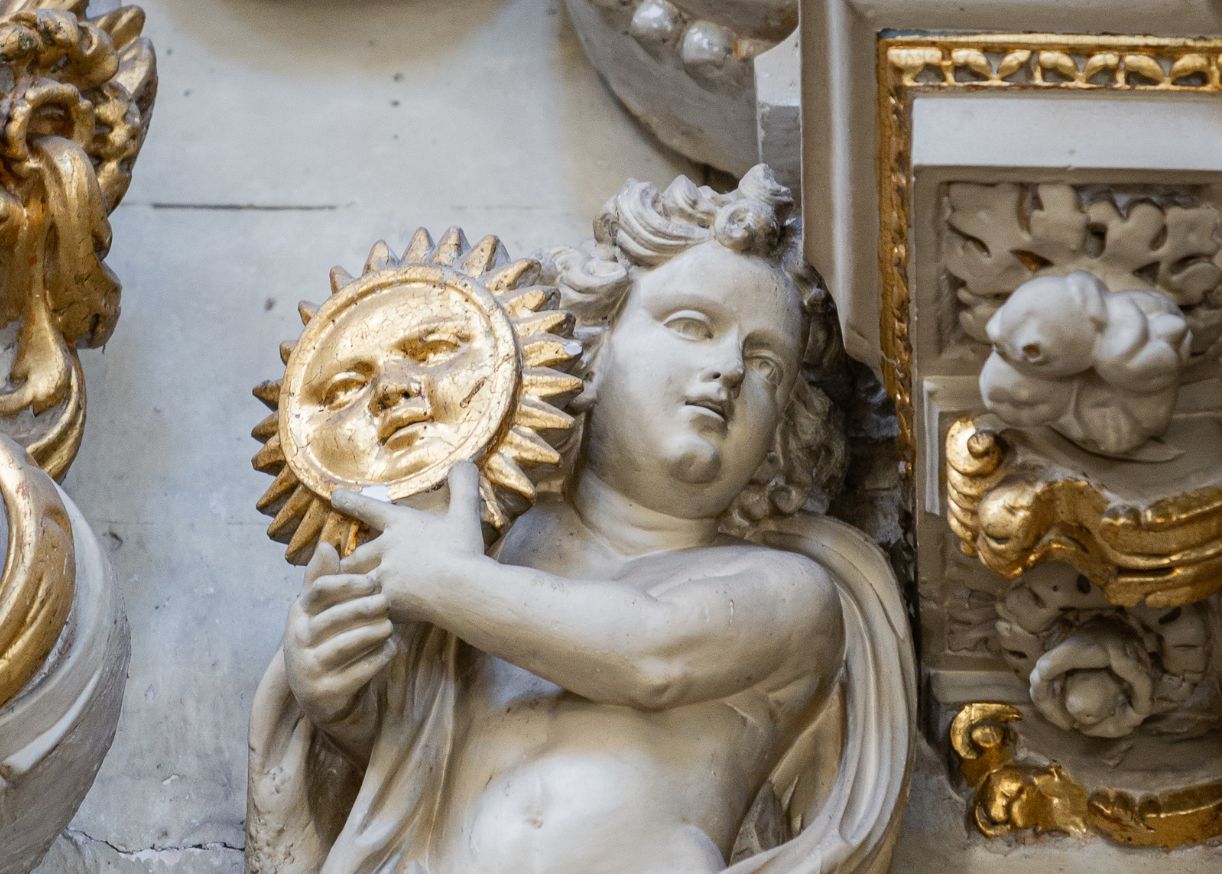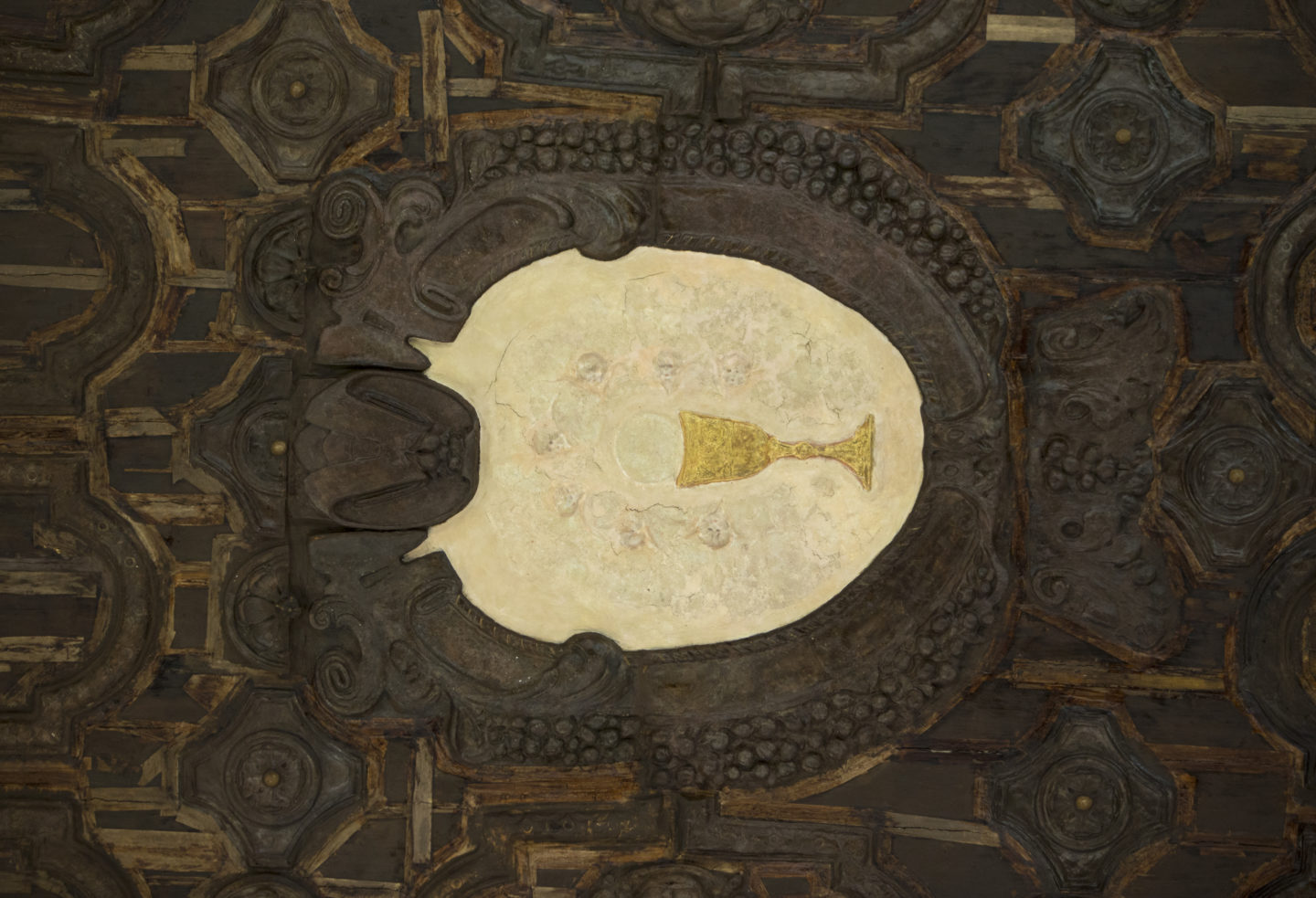 False ceiling
The big internal room is covered by a precious false ceiling which, imitating the wooden contemporary ones, was actually realized in the traditional papier-mâché, designed by Mauro Manieri.
A wooden structure supports more than 300 papier-mâché modules for a surface of almost 300 square meters. Many workshops located in the street nearby, today named "the Art papier-mâché street", worked on this important opera, unique in Apulia.
During some restoration works an inscription showing a date, 1738, was discovered. This date probably indicates the end of the project, during which in town the papier-mâché art was gradually affirming itself, becoming a typical Lecce tradition.
Statues of Saints belonging to Santa Chiara's Family
Turning one's gaze towards the ceiling, brightened by the big windows light, completing the decoration, you can see four founders figures of the Order of Clarisse, belonging to Santa Chiara's family itself; Ortolana the mother, Agnese e Beatrice the sisters and Amata the niece, who shared with the Saint the choice of monastic life and of poverty and who today are all buried in Santa Chiara's Church in Assisi.
Buy LeccEcclesiae tickets