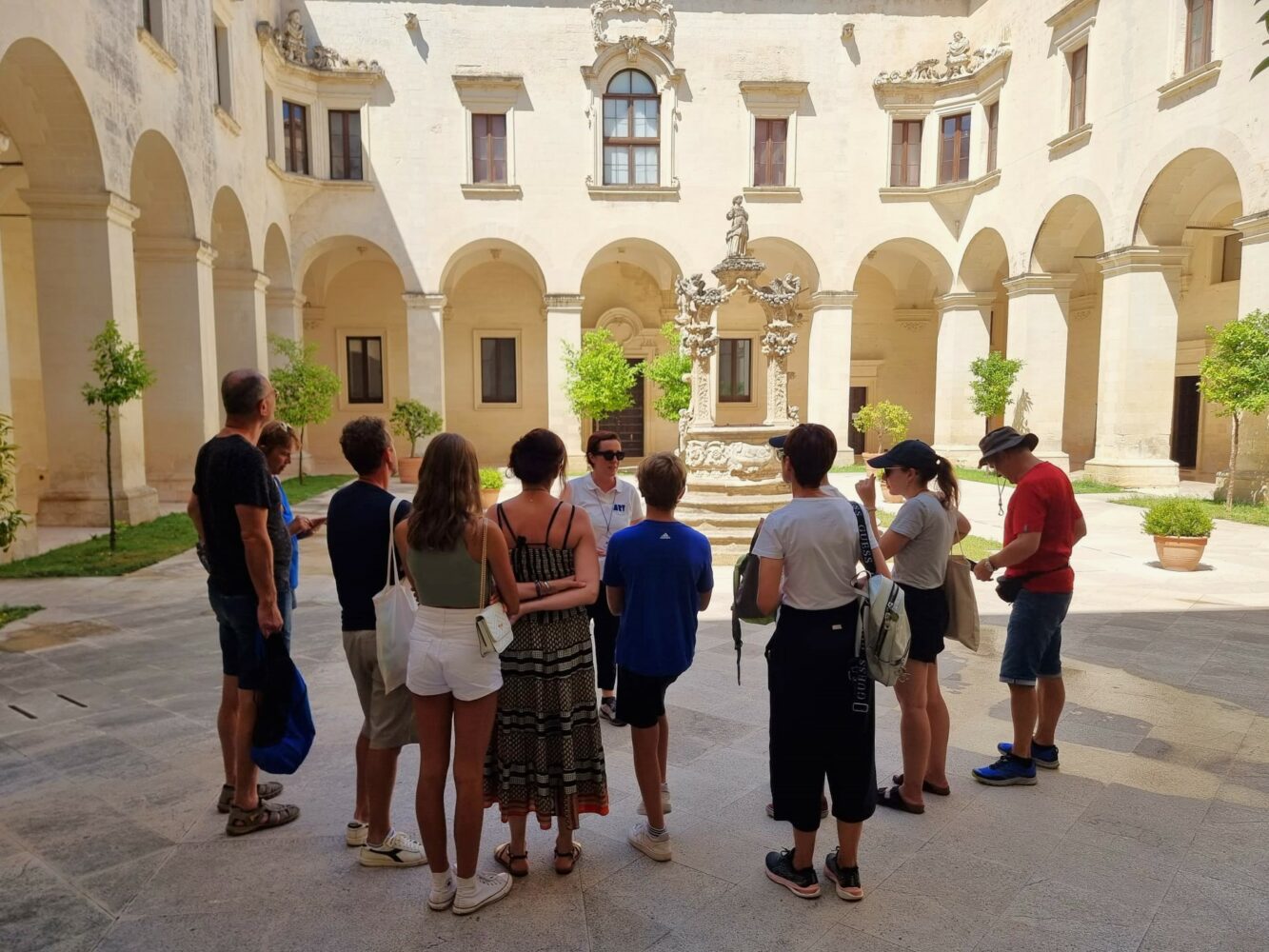 Experience the baroque wonders of Lecce with the guided tours of ArtWork
Until September 3rd, from 9pm to midnight, the Palazzo dell'Antico Seminario in Piazza Duomo in Lecce once again hosts the videomapping of ArtWork which presents the art, history, architecture, faith and traditions of the Lecce community in evocative images. "Chiostro di Luce" is the title of the project launched last year by ArtWork, designed to allow an innovative use of the cloister of the Antico Seminario, which among other things houses the MuDAS, the Museum of Sacred Art, on the first floor. In fact, the subject of the videomapping are the works of art kept in the Museum and the churches of the LeccEcclesiae circuit as well as references to some salient pages of the history of Lecce in the context of the Mediterranean - with an important reference to the victory of Lepanto in 1571. The the last part is instead dedicated to the feast of Sant'Oronzo.
For the occasion, the hours of use of the panoramic lift of the bell tower of the Duomo will also be extended until midnight thanks to the "Visioni Notturne" project which allows those who buy the entrance ticket in the time slot 9pm-12am to access also at the Cloister for videomapping viewing. Furthermore, free admission for visitors in possession of the full ticket (LeccEcclesiae + Up! Campanile del Duomo) purchased during the day. Finally, visitors interested only in viewing the video mapping can access the Cloister with a dedicated ticket (4 euros).
The "Chiostro di Luce" project is created by ArtWork in collaboration with the Archdiocese of Lecce, the Splendor Fidei ETS foundation and "Arte Amica".